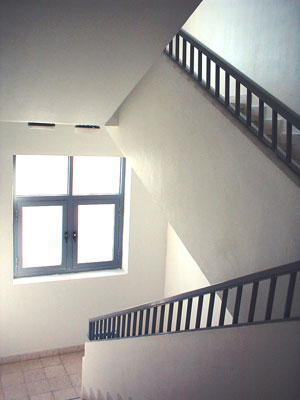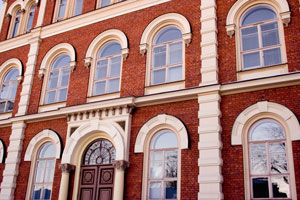 Schools carry their own particular range of requirements when it comes to painting. The main problem is that they are usually full of children!! Not conducive to a good painting environment.
We understand the needs of schools to get their repainting done during school holiday periods and that's when ninety percent of our school work is done. Larger repainting projects get done during the long Summer holiday while smaller projects can be done at Christmas, Easter and in half-term break.
We work with head teachers, maintenance managers and school caretakers to arrange our work schedules according to the school's need. It can be that we have a team of six or more men on site to get a large job done to the strict deadline. We can work weekends and through the night where it is necessary.
School classrooms also tend to have quite high ceilings and in some school areas these can be very high—areas such as gymnasiums and stairwells. We arrange the most appropriate access equipment for each area—from staircase ladders to full internal scaffolding. For exterior high level surfaces we provide scaffold or 'cherry-picker' hoists.
School walls, skirting boards, window frames, doors and door-frames come in for a lot of hard use when tens or hundreds of lively children are continuously bashing into them, scuffing their shoes against them or practicing their artwork on them. We can advise on specialist paints for areas of extra hard usage so that these are easily wiped clean and will not wear so quickly.
Repairs.
In addition to repainting we also provide a building repairs service including repair to roofs,  carpentry, plumbing and electrical services and general light building works—partition work— flooring—plastering and tiling.
Testimonials from some of the schools we have recently worked for can be found here.----
Call David Banks Decorating and Maintenance now for advice and a free quotation for your school painting and repairs.
Tel: 0207-385-9759